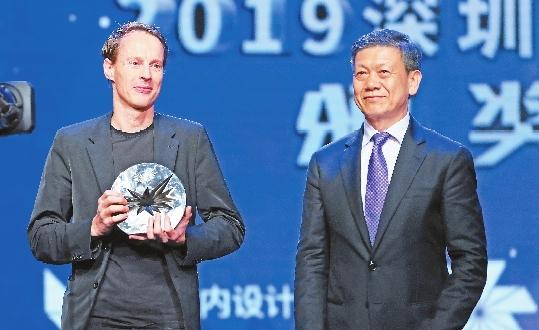 Dutch designer Dann Roosegaarde receives the Special Award for Sustainable Development from Dai Beifang, chairman of the Shenzhen Municipal Committee of the CPPCC, at the 2019 Shenzhen Global Design Award ceremony Friday night. Sun Yuchen
SEVENTY-SEVEN design works were selected as winners in the six categories of the 2019 Shenzhen Global Design Award. Two design teams from Shenzhen won the gold awards in the industrial product and fashion design categories.
The winners were announced at the awards ceremony held at the Shenzhen Media Group building in Futian District on Friday night.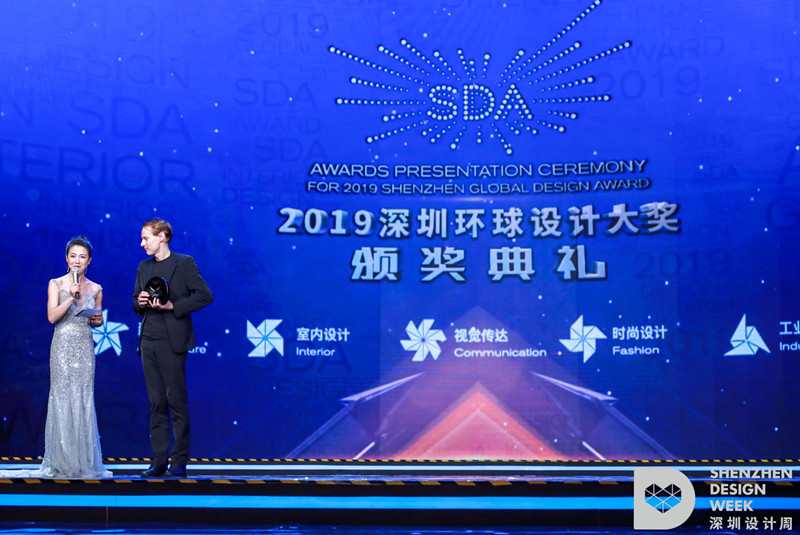 Echoing the theme of this year's design week, "Design for Sustainability," the Windvogel project designed by Dutch designer Dann Roosegaarde grabbed the top prize of the night, namely, the Special Award for Sustainable Development.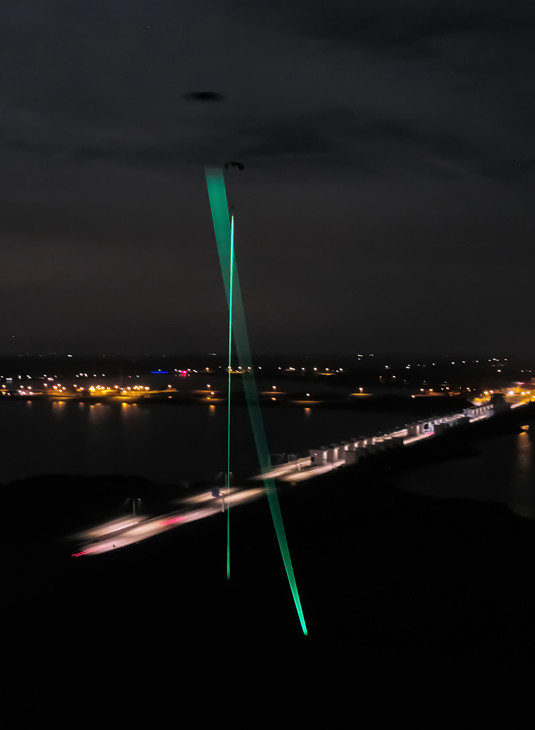 Windvogel are smart kites with glowing tethers that create green energy when they twist in the wind.
According to the project's profile, these smart kites float in the air and are connected by a cable to a ground station. Energy is generated by the push and pull of the cable, like the dynamo of a bicycle, and can supply energy to up to 200 households.
"For me, design has always been about improving life and showing the beauty of green energy. The kite is a Chinese invention from ancient times, but we have upgraded it to make it energy-harvesting, so it's a design combination of history and the future," said Roosegaarde when he was presented the award on stage.
This year, the global design award has been expanded from only one category to five categories. The total prize money also increased from US$1 million to US$1.49 million.
The design team from Shenzhen Mindray Bio-medical Electronics Co. won the gold award for an industrial product with its high-end color Doppler ultrasound system. The "2032-Jancho 2017 S/S" collection of local fashion brand Jancho won the gold award for fashion design.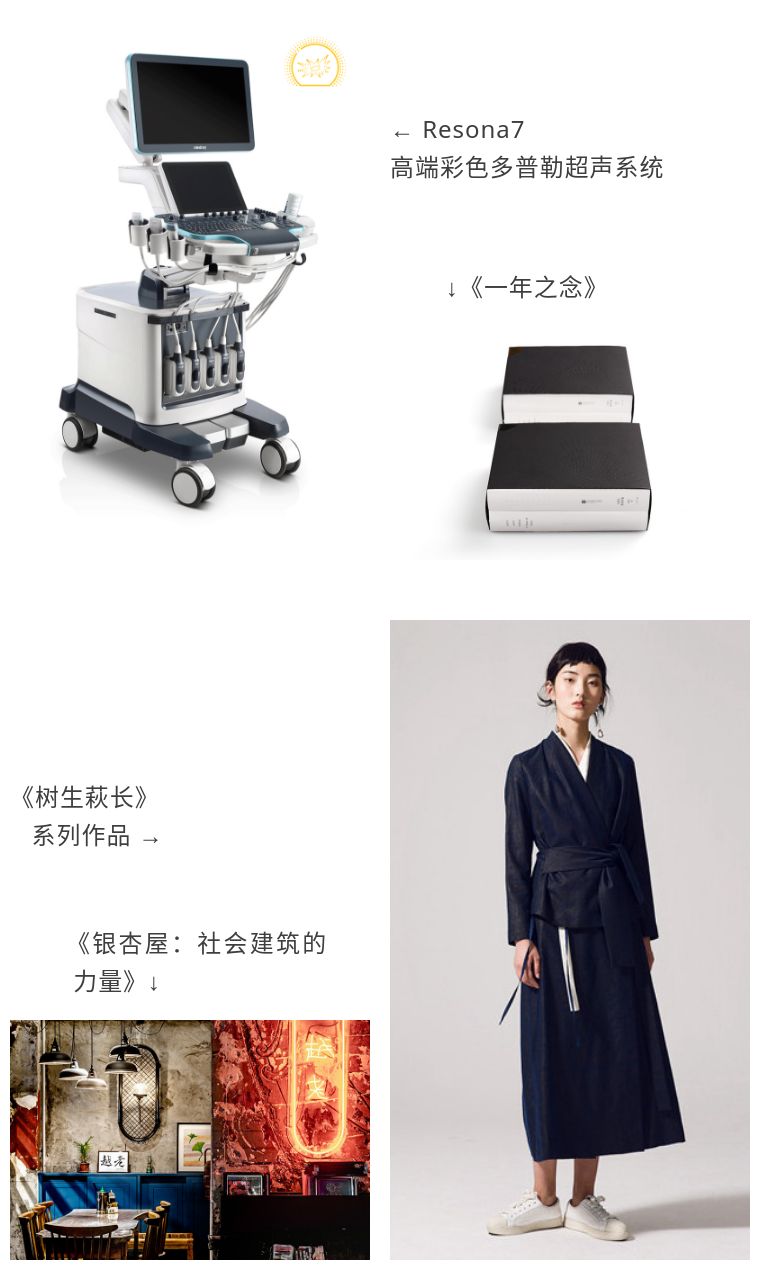 The gold awards for visual communication and interior design were claimed by a small paper book created by Hanqingtang Design and "Gingko House: the Power of Social Architecture" by Hong Kong-based architecture studio Groundwork. The gold award for architectural design was left vacant.
Each category had one gold, three silver, five bronze and 10 honorable mention award winners. The prizes for the gold, silver and bronze awards were 500,000 yuan (US$74,591), 300,000 yuan and 100,000 yuan, respectively. The winner of the special award also received 500,000 yuan.
The Shenzhen Global Design Award received a total of 2,851 entries from 30 countries and regions this year, and 91 pieces entered the final.
All of the award-winning works, as well as the excellent entries, are on display in Hall 6 of Shenzhen Convention and Exhibition Center through today.
From:Shenzhen daily
Author:Zhang Yu